High-Quality Warehouse Painting in
England, UK
At A Star Decorators, we provide warehouse painting in England, UK, where we aim to give an enticing look to your warehouse. Since a warehouse is used for storing different types of goods, the interior paints fade might fade quickly due to the effect of certain goods. But when you choose us, expect that problem to go away as we use high-quality paints that do not fade away easily and are resistant to stains.Our warehouse painting professionals will use a wide range of painting equipment and procedures to enhance the looks of your warehouse. Also, if you are worrying about damages caused during painting, keep them away as our painters are licensed and fully insured.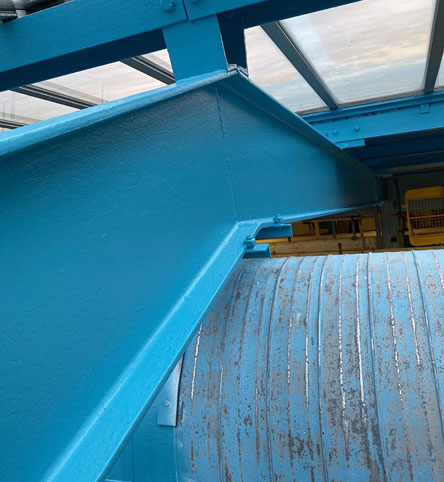 Why Choose Our Warehouse Painting Service in
England, UK
In our warehouse painting service, our contractors use special warehouse floor paint to make the floors of your warehouse durable and resistant to stains. These are high-grade Epoxy coatings designed to meet your industrial needs. Furthermore, these oil tolerant paints give the best finish to your warehouse floor.Also, choose our warehouse painting service in England, UK because
If you think that it's time to give enhance the looks of your warehouse with new paint, call us now.
Professional Factory painting Service in
England and UK
Apart from the warehouse painting, we at A Star Decorators also provide factory painting in England using advanced tools. In a factory or an industrial area, applying the right type of paint is necessary. The paint has to be durable and resistant to grease, stains, etc. So, apart from the painting, our qualified factory painting professionals can also assist you in choosing the best paint colour and the material for your factory.Along with the walls, the factory floor paint also matters because due to the continuous production, distribution, etc. of various materials, the floor paint can fade away easily. So, our professionals use industrial-grade Epoxy and other coatings to make the floor long-lasting and resistant to oil, grease, stains, etc. Additionally, our factory painters prepare the floors properly before starting the painting service for achieving the best results.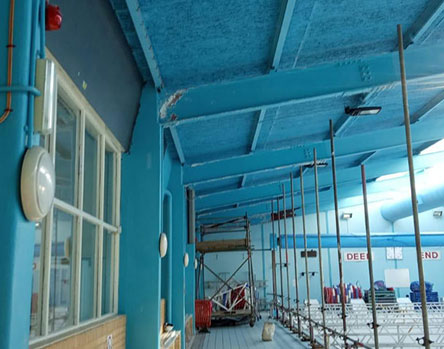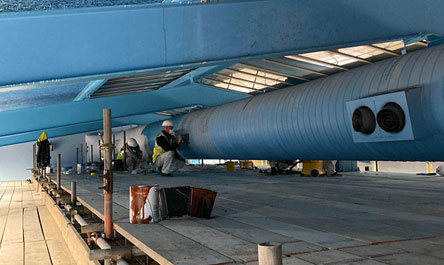 Why Choose Our Factory Painting Service in
England, UK
Choose our factory painting service in England, UK because
Book Our Warehouse and Factory Painting Service in England, UK Today
If you are looking for the best warehouse and factory painting contractors in England, UK, A Star Decorators is the company to go for. We have many years of experience in painting industrial areas, and our licensed painters accomplish the painting using high-quality tools. So, to book our painting service or to solve your queries related to the factory or warehouse painting, call us today.
We provide painting services in all over the UK
We provide painting services in all over the UK