Premium Industrial Painting Solutions in England, UK by Qualified Experts
When it comes to painting industrial properties in England, UK, we at A Star Decorators are the best in the industry. We are home to some of the most qualified and accredited painters, who would use all their expertise, knowledge and experience to offer some outstanding industrial painting, which will meet your needs and expectations to the fullest.
Indeed, our industrial painting professionals in England, UK are trained periodically on the latest industrial painting tools and techniques. This helps them to come up with a picture-perfect service that protects your property against the notorious British weather. Plus, they will adhere to the safety norms while serving you, thus making us your safest industrial painting solution.
We are a fully licensed industrial painting contractor in England, UK and will use only and only, lead-free eco friendly paints that ensure, we never pose any health or environmental hazards! Most importantly, we would offer a comprehensive service that would include floor painting as well, thus making us your one-stop solution to your industrial painting needs and compulsions.
What makes us your Best Industrial Painting Solution in England, UK?
We are a fully insured company
All our painting experts are licensed and are periodically trained on the latest tools and techniques of industrial painting, and the safely norms & regulations
Only the best eco-friendly, lead-free paints from the best brands are used, and this guarantees the safety of our service
When summoned, our painting experts in England, UK will at first conduct a free on-site survey of your property to ascertain your needs and aspirations. This ensures we are never found wanting when it comes to meeting your customised needs. It is this transparency, which has been one of the cornerstones of our success.
We are always affordable, though we never compromise on quality, and our service never carries any hidden cost
We offer on time and on budget service, which ensures you never have to overshoot your budget.
We offer 100% guarantee on quality and customer satisfaction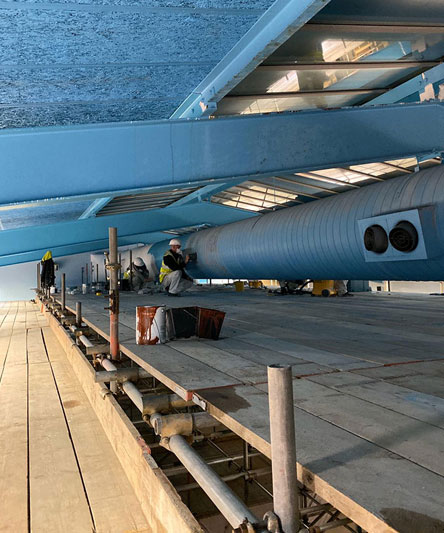 What our industrial painting in England, UK include?
At A Star Decorators, our industrial painting services in England, UK includes:
Interior & Exterior painting & decorating including floor painting
Specialised paint finishes
Anti-slip painting for floors
Fireproof paint finishes
Thus, you see, we come up with a holistic service that makes us your one-stop industrial painting solution in England, UK.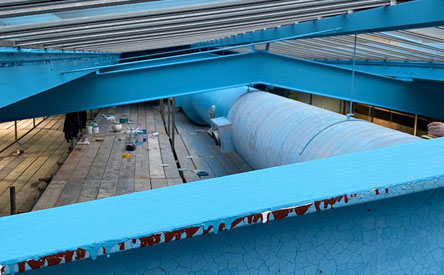 Hire us to have your industrial property painted by the best professionals
So you see, if you are looking forward to having your industrial property painted by the best industrials painters in England, UK, call us to explain your needs to us. Or get a free industrial painting quote from our end.
Service Area
We provide painting service in al over the UK