Trusted Shopfitting Painters & Decorators in
England, UK
Have you recently inaugurated your store and willing to create a perfect shopping ambience for customers? High-quality shop fitting painting by A Star Decorators can give your store a whole new makeover and optimise customer's buying experience. From the time customers walk into your shop till they leave, our professional painters would create a unique in-store experience incorporating high-end architectural detail, decorative finishes and stylish wall patterns that would leave a lasting impression in their mind and boost your sales exponentially.
Having extensive experience in shop fitting painting in England, UK, our accredited painters understand that every project is different and strive to offer bespoke painting services to exceed client's expectations. With high-end attention to detail, cutting-edge skills and premium paint quality, our accredited pro's help in creating the perfect shopping environment for customers and increase the curb appeal of your store to drive in more people.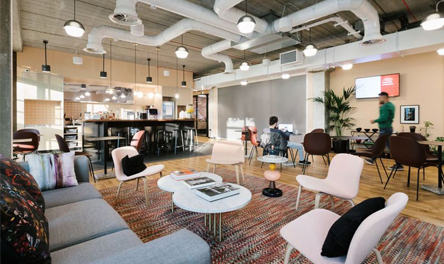 How Shopfitting Painting Can Boost Sales?
The commercial landscape is inherently competitive and it becomes challenging to attract customers to your shop if your store lacks visual appeal and contemporary outlook. Besides enhancing aesthetic value, it's equally important to retain your old customers and encourage new customers to make purchases by transforming your store with vibrant paint coats. Apart from decorating your store with unique and exquisite collections, you need to also choose paint colours that would grab attention of customers and drive them to your store. The paint hues, layout and design play a vital role in influencing purchasing decisions and make your store stand out from competitors.
Shopfitting Decorating Specifications We Excel
The high-end finish aided by Dulux accredited paints would surely create a gentrified feeling and complement the stock along with the surrounding interiors. Our high-quality shopfitting painting in England is carried out with the highest efficacy and standard and lures customers to walk into your store. Whether you have constructed a new shop or willing to refurbish an existing one, A Star Decorators can fulfil your tailored needs and make your store stand out in the crowd. As leading commercial and industrial painters in London, UK we understand how the design of your shop can impact the successful growth of your business and therefore, offer decorative finishes, attractive designs and flawless coats to make it appealing for the potential clientele.
While working in a highly competitive environment, challenges and complexities are bound to come but we ensure unison and exemplary service at every stage, ensuring timely completion of work without compromising on quality. Our comprehensive range of services includes plastering, taping and jointing as well as painting. By offering taping and jointing together, we ensure nothing but long-lasting finishes on the ledges and improved appeal. Leading the industry for years, we have provided specialised decorating services to many leading shopfronts in London and ensure minimum disruption to work regardless of the nature, volume and complexity of the project.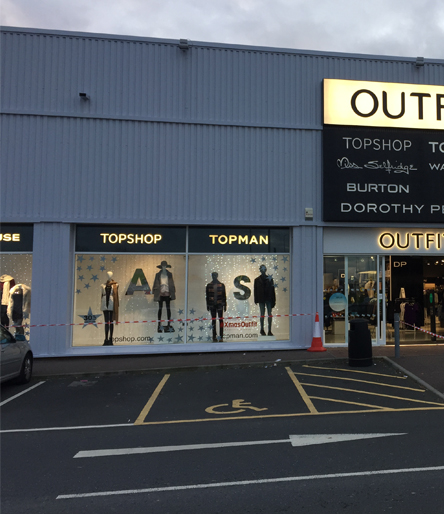 Get in Touch for Premium Shop Fitting Painting in England, UK
If you are tired of dealing with outdated fit-outs and want to remodel your store, shop or fitouts with vibrant coats, dial us for impeccable paintwork at affordable packages. All our painting and decorating services are carried out on time and within budget, ensuring timely re-opening of store to the public on the promised date. Speak to our shopfitting painters today and book an appointment at the lowest quote!
We provide painting services in all over the UK
We provide painting services in all over the UK